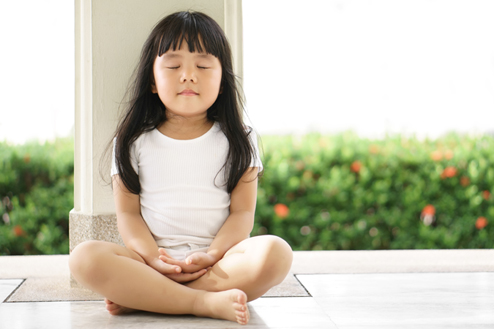 Be Well Program in Action
Drawing on the power of Guided Imagery, Creative Visualization, and the Relaxation Response, Source of Guidance has created a multi-faceted Be Well Program to be used by hospitals and medical practices to lessen a child's fear and anxiety and also alleviate stress on families. This program and each element can be customized to meet the needs of a particular hospital or medical program, and the specific treatment being offered, as well as the children and families who will be treated.
Below is a brief summary of each element in the Be Well Program.
Part 1:
Hado Bear says "Welcome."
When a child enters the hospital or medical practice, he or she is greeted with a welcoming Hado Bear video. Presented either on a waiting room video screen or a portable tablet, Hado Bear's upbeat, reassuring, and calming video will help children relax and focus their attention onto something more positive.
Part 2:
Hado Bear says "You have a hero helping you."
Before medical treatments, chemotherapy, and the like.
Medical treatments can be scary and sometimes painful. This Hado Bear relaxation and guided imagery video helps children to imagine the treatment as something positive – a hero, special friend, or army of helpers who can assist in conquering or easily eliminating the illness.
Part 3:
Hado Bear says "It's done. You did great!"
Before surgery.
No child should have to go into surgery with anxiety. So, before surgery, Hado Bear leads children in a relaxation exercise to let go of fear and anxiety. He shows them how to imagine surgery as already completed and successful, resulting in them feeling good and seeing themselves as already "being well."
Part 4:
Hado Bear says "Yay! You're Going Home."
As each child gets ready to leave the hospital, he or she is treated to another Hado Bear video. In this video, Hado Bear congratulates children on a job well done and encourages them to always use their Superpower thoughts every day to see themselves as "being well."
Part 5:
Hado Bear says "Be Well"
When each child is discharged, they are given a video CD or MP3 to take home. This video features a meditation designed to guide children to relax and use their thoughts and imagination to create an ongoing state of "being well" as they recover and grow stronger.
For more information about how your hospital, medical practice or organization can put a customized Be Well Program into action, please contact Kathleen Caputo at [email protected]